Just Innovate is a non-profit educational organization devoted to fostering creativity and inspiring social innovation within student communities and beyond.
Founded in 2012 by students at the Graduate Institute of International and Development Studies (IHEID) in Geneva, Just Innovate is a team of young professionals and students from across the world, who believe passionately in the power of communities to generate innovative solutions to global and local social challenges.
Read our Impact Evaluation Report 2014-2017
Drawing on the strengths of its base in International Geneva, Just Innovate seeks to develop environments conducive to social innovation by adopting a "Connect |  Inspire |  Learn" approach: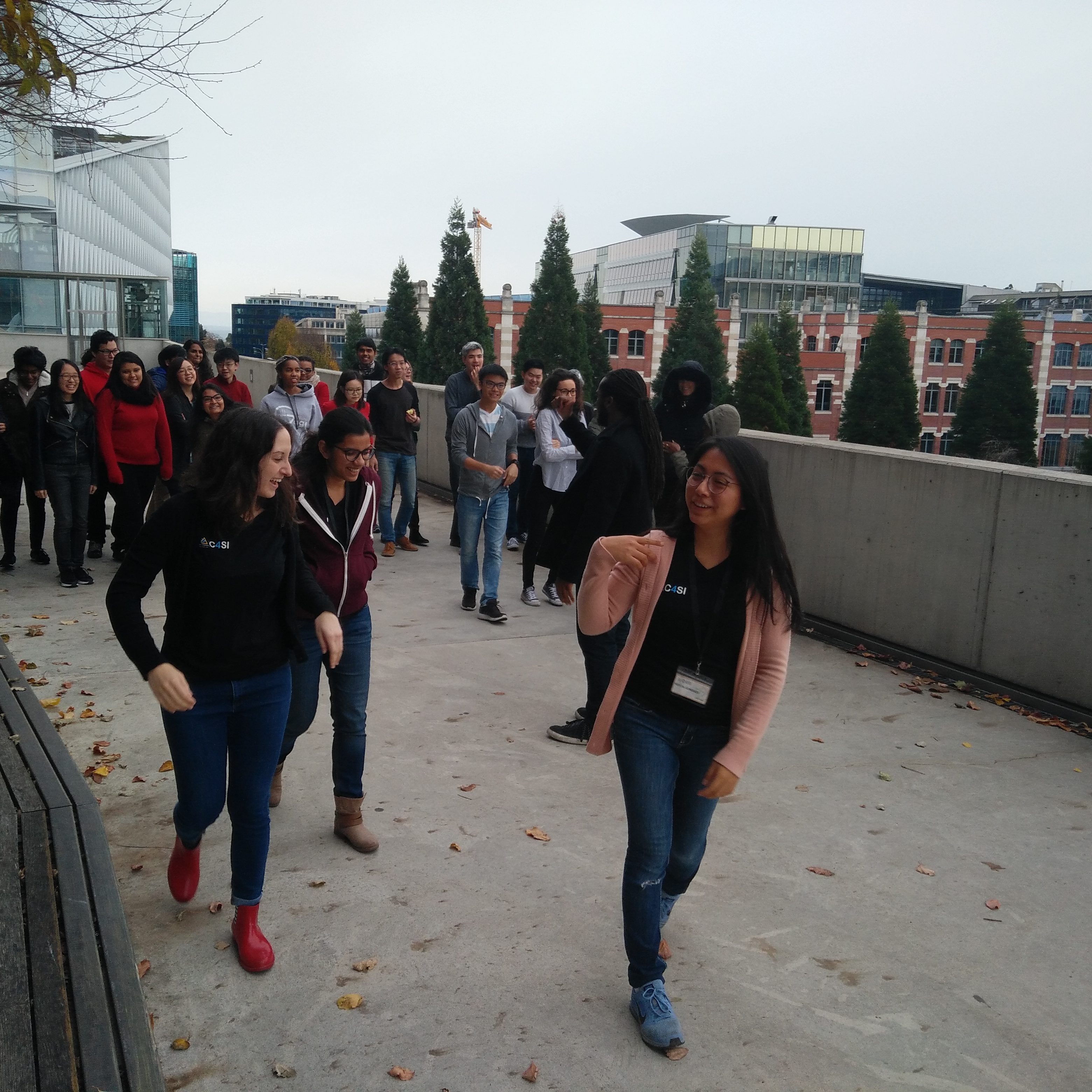 Connect
Connecting individuals from different educational and professional disciplines through collaborative educational programs that bring together experts from universities, international organizations, non-governmental organizations, and private enterprises.

Inspire
Inspiring individuals to collaborate and co-create social innovations by developing educational programs that draw on tried and tested design-thinking methodologies, which encourage participants to break out of existing molds and instil an innovative spirit in their university, organization or company.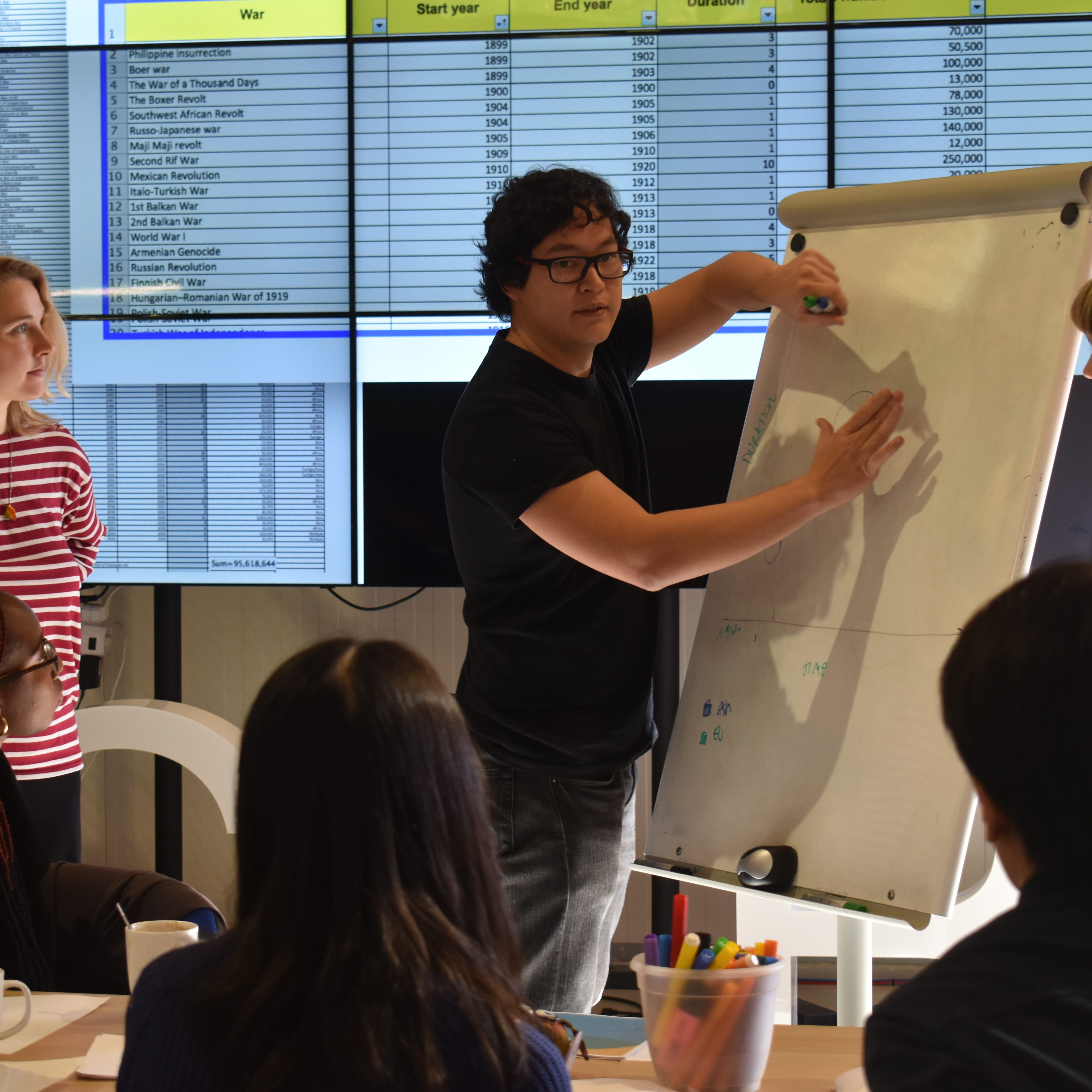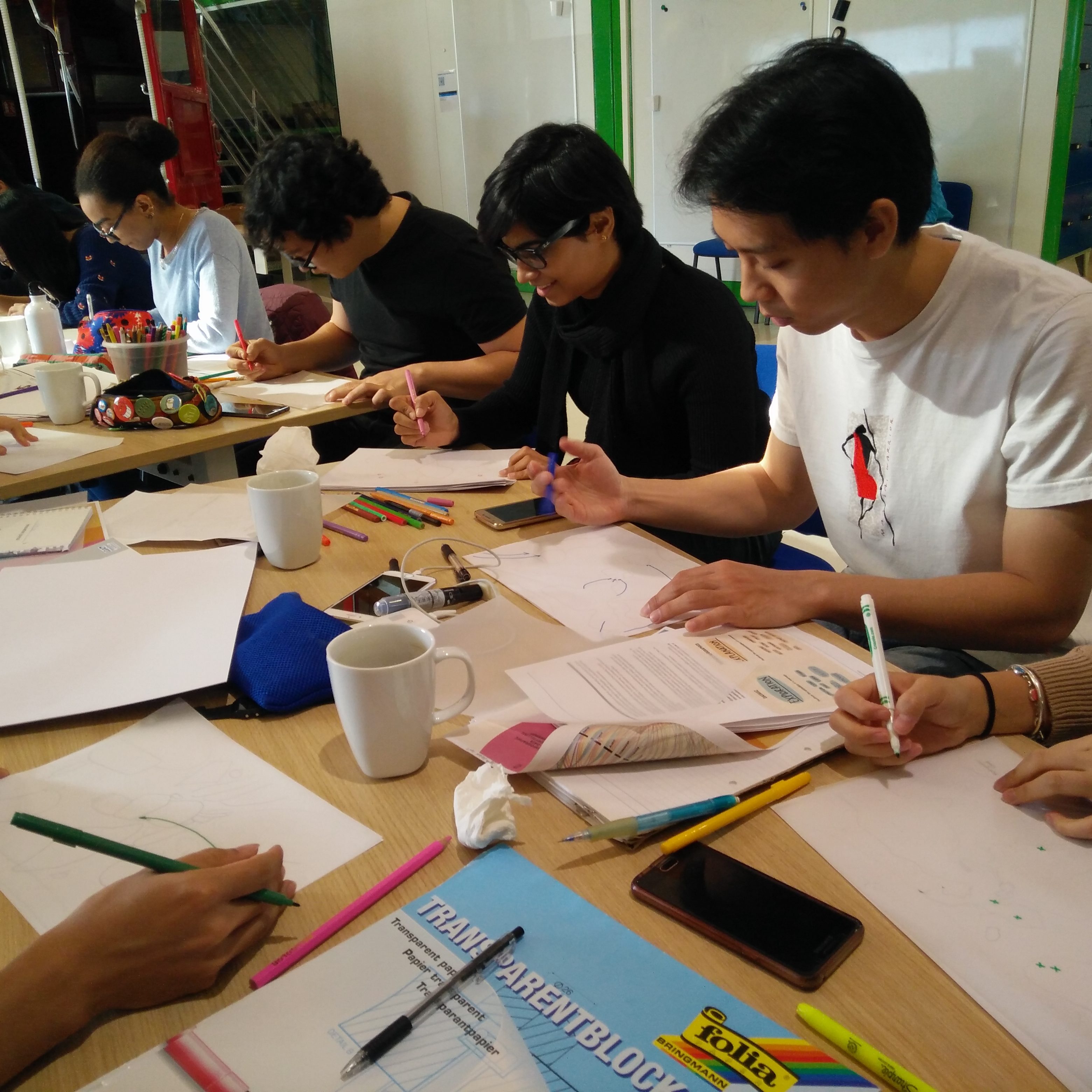 Learn
Developing unique inter-disciplinary learning environments, in which participants can strengthen their soft skills such as leadership and team-building, as well as enhance their knowledge of ideation techniques, prototyping, and presenting.

We believe that creating and learning go hand-in-hand. Whether a success or a failure, participants in our programs learn from the creative process, which in turn propels them to develop new ideas and projects. Since its establishment in 2012, Just Innovate has developed a range of educational programs and activities including: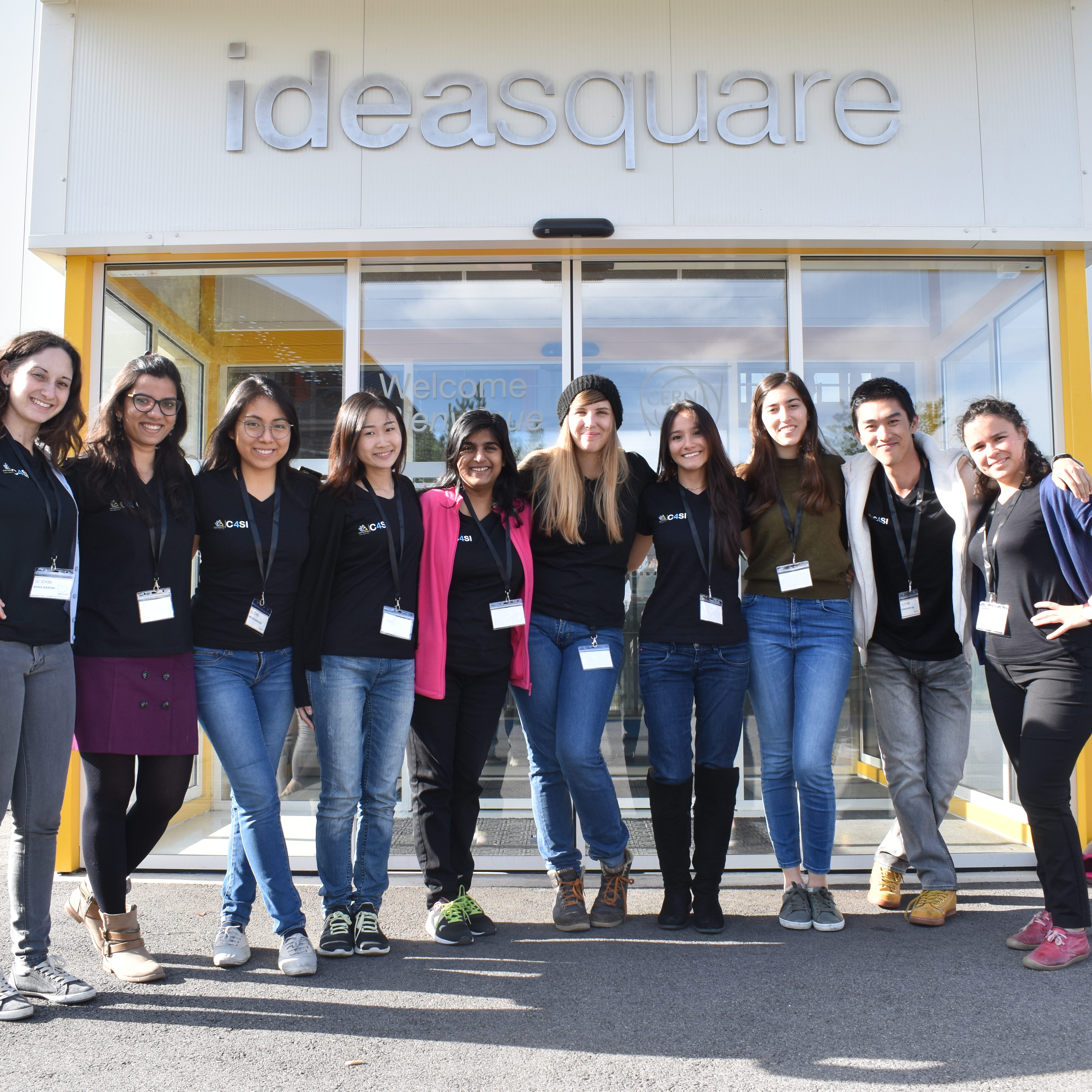 Over the course of an intensive two-month period, more than 40 students from a variety of disciplines from universities across Switzerland and beyond collaborate to tackle a range of local and global challenges sourced from leading international affairs and development organizations. Throughout the process, participants are supported by a program of workshops and skills trainings as well as mentors from our community of serial entrepreneurs and expert trainers. Run by students, for students, C4SI challenges participants to engage innovatively with real world problems by adopting a "learn by doing" approach.
International Law Network Workshop

Just Innovate hosted a session under the Swiss National Science Foundation project 'Convergence versus Divergence?' seeking to advance the study of international law through network analysis. The session engaged international scholars of law, mathematics and social sciences in an interactive stocktaking exercise in collaboration with the Graduate Institute of International and Development Studies' International Law department.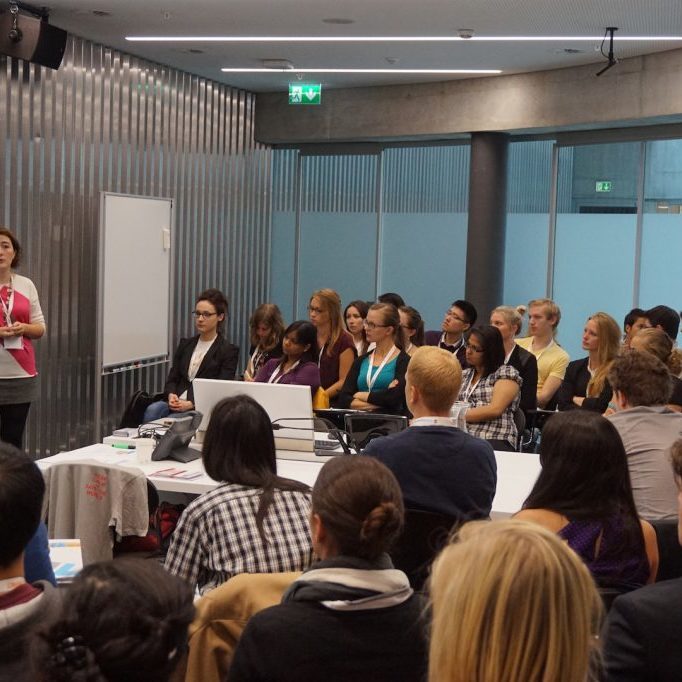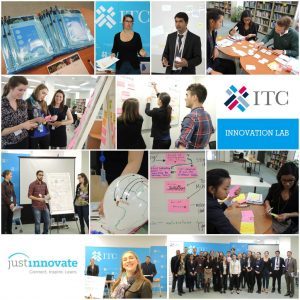 ITC Problem-Solving Workshop
Just Innovate partnered with the newly launched Innovation Lab at the International Trade Centre (ITC) to bring together student innovators with ITC's technical experts. Participants prototyped solutions to a real-life ITC challenge focused on expanding tourism in Liberia following the Ebola crisis. 15 students from IHEID and the University of Geneva collaborated with ITC staff to develop and propose solutions. The ITC followed up directly with the teams who presented the most promising ideas.
ICRC Problem-Solving Workshop
Just Innovate hosted a half-day problem-solving workshop in collaboration with Jacobo Quintanilla and Farha Bhoyroo from the International Committee of the Red Cross (ICRC). Participating students had to tackle the challenge of how the ICRC could rapidly deploy emergency hotlines after a disaster. Just Innovate guided students with exercises based on design thinking methodologies and the ICRC gave feedback on the ideas that emerged from the process.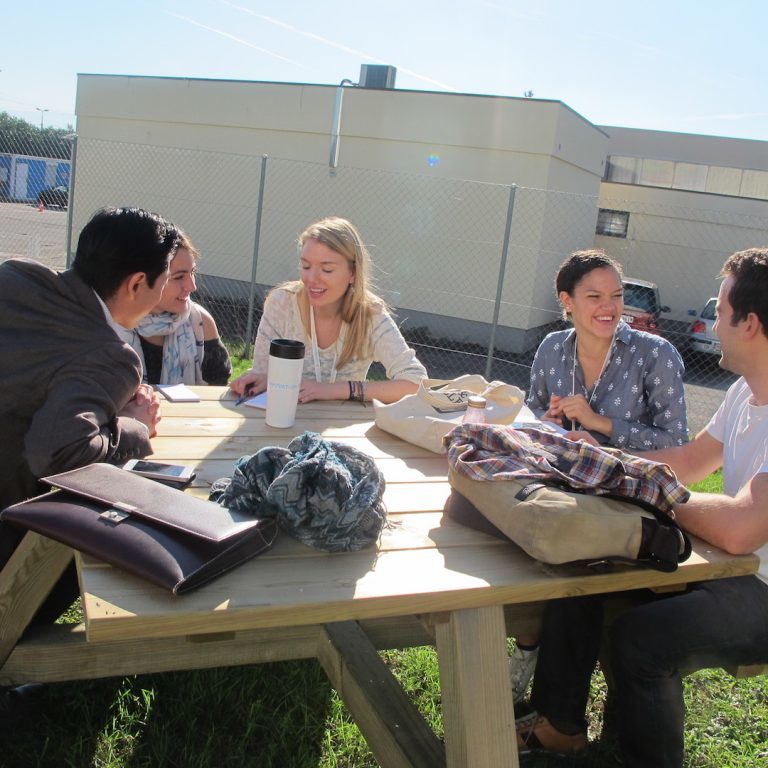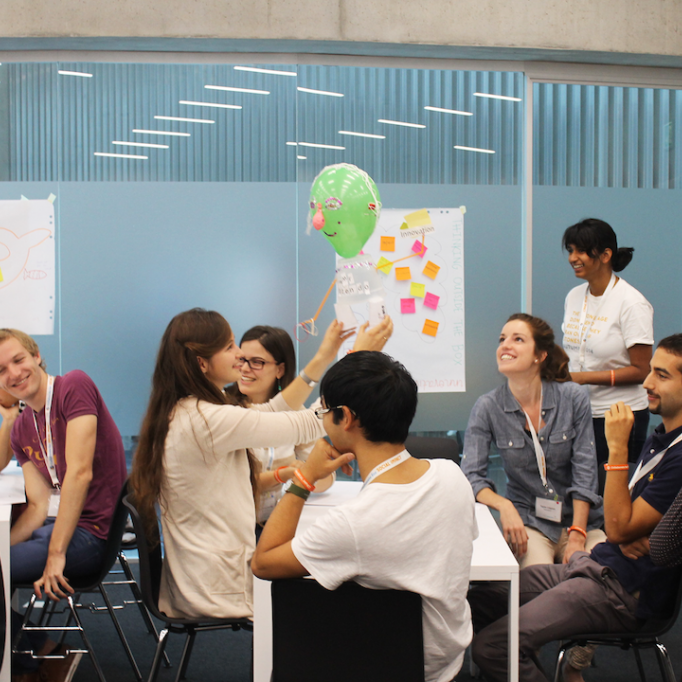 Student Innovation Workshop Series
Just Innovate has hosted a series of social innovation workshops in student communities, on topics that range from design-thinking techniques to coaching methodologies.
Student Start-Up Hosting Series
Just Innovate has hosted a series of interactive events that have sought to initiate conversations between student start-ups and student communities in the Geneva area with the aim of inspiring students to innovate and also to connect students to start-up job opportunities. Participating start-ups have included GovFaces and Goodwall.